Semji lets you work in English or French.

Which languages are generated by Semji?

Semji supports 4 languages: French, English, Spanish ans Italian.
Note: In the French version, the software might still contain some words in English. We are currently working on a complete translation of the platform.

How to change the language of a workspace?

To set the language of a workspace, follow these steps:
Go to Semji;
Click on the arrow in the upper right corner to open the menu;
Click on Settings;


4. Click on Personal Information in the Profile tab;
5. Click on the drop-down menu and change the language.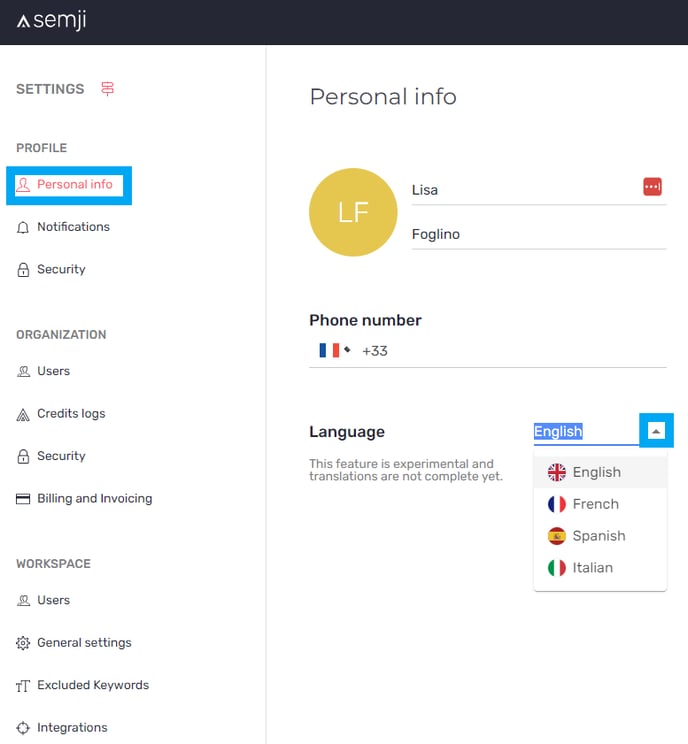 The language change is saved automatically.
This setting will only impact your personal access to the platform. It will not impact the language set by others.
You can now work in the language you want on Semji!